Globe Control Valve Series 7 – Economic solution but excellent performance
The Series 07 control valves have been developed to provide a cost-effective solution to the " final control element" used in modern plants. The valve design combines the successful high integrity features of the series 07 with a high capacity, economic design philosophy as well as excellent control.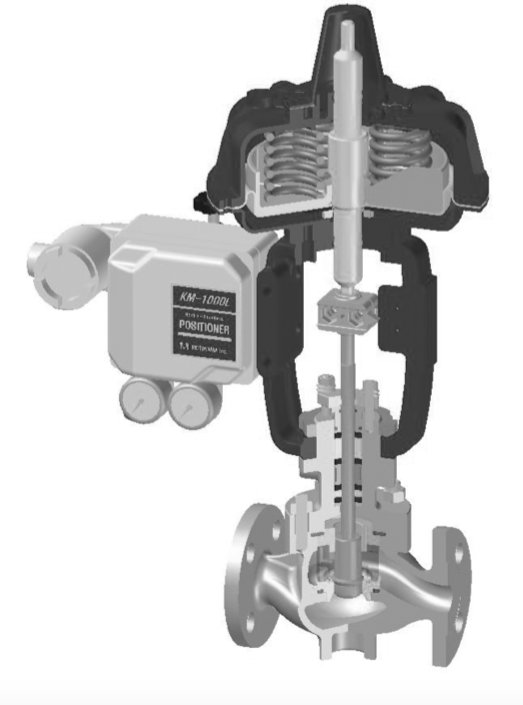 Performance :
High Cv to body size ratio.
Streamlined flow passages to optimize capacity. High Cv to valve weight ratio.
Excellent flow control rangeability.
Design Flexibility :
Modular construction design is available with a range of different connections and styles.
All trim components are removable from the top for ease of maintenance.
Wide range of supplementary noise control options.
Inherently characterized trim offered in equal percentage, linear, quick opening, and modified-parabolic (options).
Multi trim sizes are available.
Full range of body and trim material options.
Fully rationalized and interchangeable features.
Full range of bonnet and packing designs to suit various temperatures and fluids.
Design Integrity: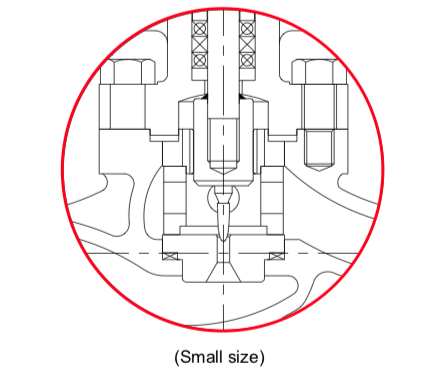 Heavy-duty top guiding with no bottom guide to obstruct seat bore and potentially trap debris.
Large diameter stems.
Clamped bonnet and seat ring gaskets are fully retained for easy maintenance.
Quality Manufacturing :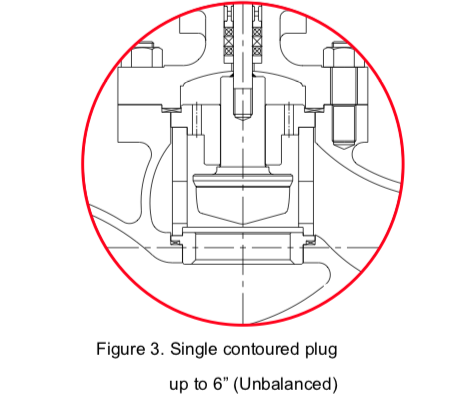 Rigorously tested to ensure specified performance on site.
Quality assurance system in accordance with ISO 9001.
Optional full NACE MR-01-75 certification.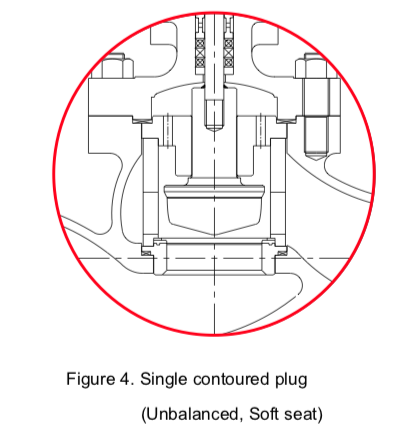 Guide to Trim Options Available
Modular Design
Series 07 has been designed around a modular manufacturing concept. using this philosophy, a center body module selected to most suit the specified flow conditions and operating data is combined with end connection size/rating, selected to support that module. this design feature allows not only the selection of full-size ends, to offer oversize end connections to suit a particular requirement.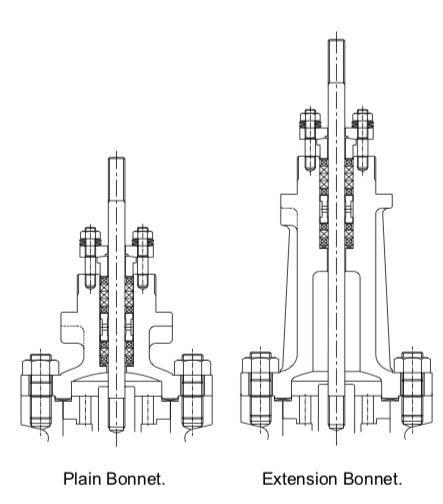 Unbalance Trim
Single contoured unbalance ports (SP) are up to 6". Ports are guided by a heavy guide.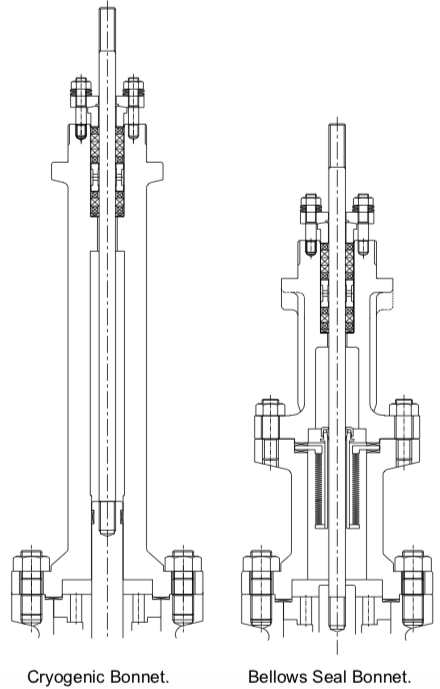 Balance Trim
Pressure balance ports are used to reduce the thrust on the port.
Single contoured balance ports ( BP) are over 2" are standard and under 2" are available for specific applications.
The double contoured balance port (DP) is over 2" for the high-pressure drop.
Soft seats are used in application requirement ANSI class VI
' BUBBLE-TIGHT ' shutoff and FIRE SAFE design. It's design consist of an elastomer sandwiched between two metal piece, insert retainer and metal seat. the soft seat can be done by installing the insert and soft seat between the seat retainer and seat. therefore it can use for fire-safe functions.
Velocity Limitations
In selecting a valve for either a liquid or gas/vapor application one of the major considerations is the effect of fluid velocity. high velocity
could lead to operational problems including erosion, excessive vibration, and instability. The following tables indicate the maximum recommended velocity values for liquid and gas/vapor services.
Definitions:
Linear
Flow is directly proportional to valve lift.
Equal %
Flow changes by a constant percentage of its instantaneous value for each unit of valve lift.
Quick Opening
Flow increases rapidly with initial travel reaching near its maximum at a low lift.
Modified Parabolic
Provides fine throttling action at low valve lift and Approximately a linear characteristic for upper portions of travel.
Komoto products have affirmed its brand name all over the world, and with the new exclusive design of this lined ball valve product, you will surely have more choices for yourself. to improve production efficiency and quality. For more information and product support advice, you can contact us via email info@daviteq.com.