06-April-2022 Daviteq introduce the new product Smart Indoor Air Quality Monitor SIAQ
Ho Chi Minh City, 06/04/2022.
Today, we are glad to introduce to our esteemed customers the Industrial-grade Smart Indoor Air Quality Monitor SIAQ.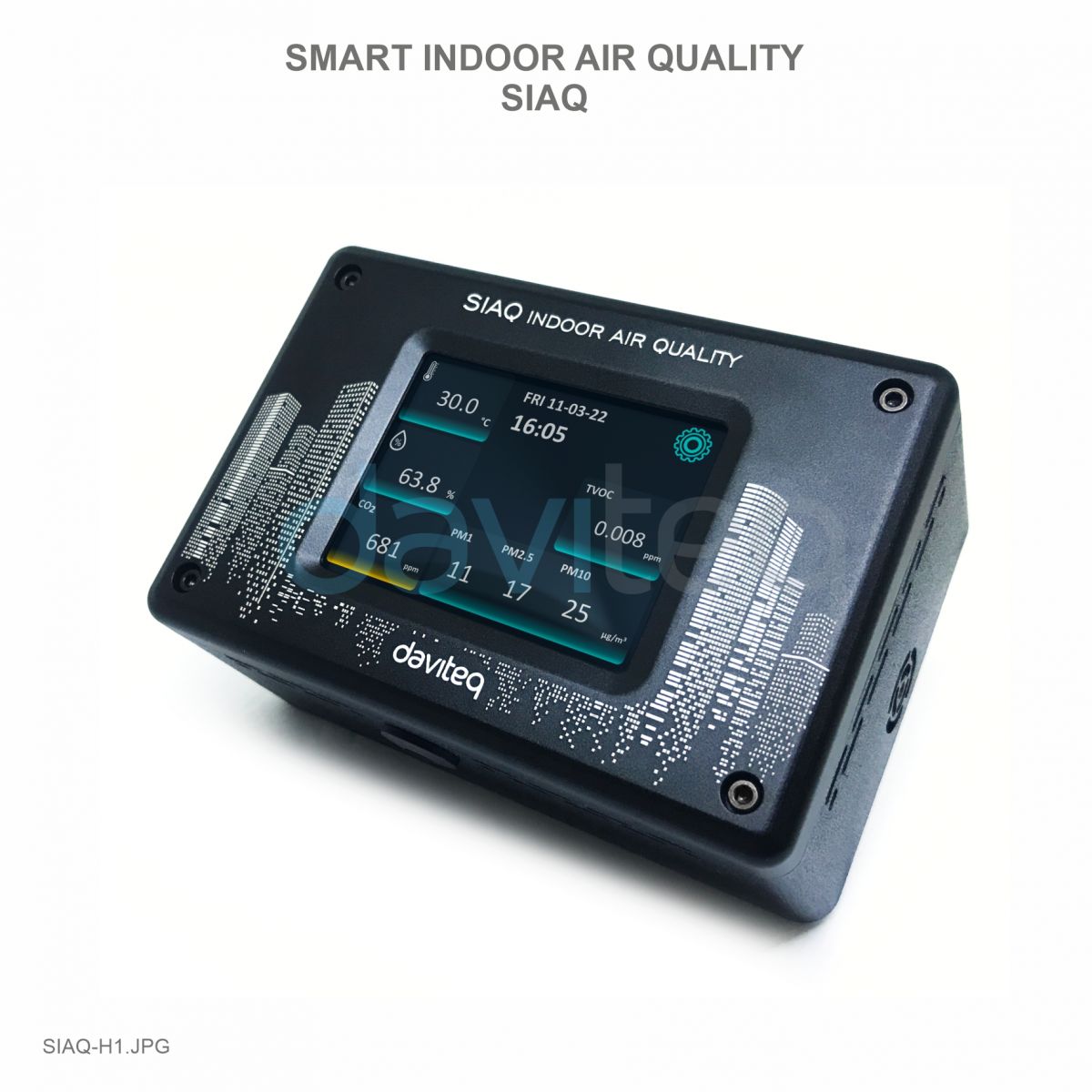 This Industrial-grade IAQ Monitor can measure accurately the air quality parameters such as Carbon dioxide (CO2), temperature, humidity, TVOC, Formaldehyde (HCHO), PM2.5, and PM10. It can be customized to measure additional parameters like CO, Oxygen...
Highlight Features of SIAQ Indoor Air Quality:
Color and touch LCD display for easy viewing at far distances;
High quality and Industrial-grade sensors from Germany/Japan/USA;
Easy connect to any PLC, BMS, or SCADA via ModbusRTU, ModbusTCP;
Ready to connect to Globiots or any IoT platform via HTTPS.
Typical applications of Smart IAQ:
Office building;
Factory;
Warehouse;
Hospital;
School;
Facility;
Retail stores;
Transportation and logistics;
Laboratory;
Hotel and entertainment.
For more information, please visit this link.
or Contact us for more information.
Daviteq Product Management Team.